Hotel San Carlo's breakfast room seemed too small for the size of the hotel, and Lauren and Raul indeed had to wait for a table. After a hurried breakfast, Lauren had the uncomfortable encounter of overhearing the proprietor telling an Asian woman that she and her party had stayed too long at breakfast–over an hour–and that she should not take so much time, as other guests needed to eat as well. Lauren was very surprised at this sentiment, because Europeans simply don't hurry through meals.
Raul and Lauren rushed to the bus stop adjacent to the train station above the town and boarded the Bernina Express bus bound for Tirano, Italy. The bus ride was bumpy and jerky, in stark contrast to their train journeys. The rocking put Lauren to sleep as it usually does. They waited an hour and a half in Tirano for their official Bernina Express train connection and used that time to explore the town's vast Sunday market.
The Bernina Express train journey was breathtaking, with numerous switchbacks that allow the train to climb to 7,380 ft–higher than they were on Mount Pilatus. Amazingly, this ascent is achieved without the use of a cogwheel.
They arrived in Pontresina ready to check in to their chosen hotel. After a steep climb to the town's center, they found that not only was their hotel closed until June, but so were the other five they checked. Evidently there is a lull between the winter and summer seasons when many establishments shutter their doors. With little choice left, Raul and Lauren found an open hotel in the nearby town of Samedan, the Hotel Palazzo Mysanus. Being one of the more expensive options, it wasn't their first choice, but it was their only choice. In this case, the expense was well worth it, as this hotel was by far the nicest one they have stayed at thus far.
A tour of the town led them to a dramatic viewpoint by the Church of St. Peter. From here, they could survey the valley and peaks surrounding Samedan. Even though Samedan is in a valley, the altitude is still over 6,000 ft.
They caught the next train to the nearby resort town of St. Moritz for dinner. Just as Pontresina and Samedan had been, St. Moritz was virtually deserted, and most businesses were closed until later in June. They dined at probably the only open restaurant, Restaurant Hauser, and returned to Samedan for the night. Needless to say, they did not spot any celebrities.
Since most places were closed, they decided to travel on to Zermatt the next morning, rather than spend Monday in the Upper Engadine region. So, their itinerary has been slightly derailed.

Confœderatio Helvetica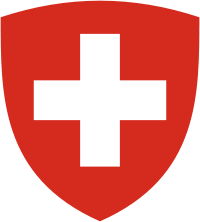 Time
Plan
Sleep in
Day 12
Sunday 27 May
Pontresina
10:00
Depart Lugano on Bus 5950, S₣12 seat reservation – Bernina Express
Total duration: 6h 26m


Saved S₣52

13:00
Arrive Tirano
14:22
Depart Tirano on D 960, S₣12 seat reservation – Bernina Express
16:26
Arrive Pontresina, bus 2 from Pontresina, Post leaves for Segantini Museum at 16:48
16:30
Check in at Hotel Engadinerhof, S₣120/night (2 nights)
Tel: +41 081-839-3100
info@engadinerhof.com
17:30
Visit St. Moritz, 10m train, 1/hr