After the Hawaiian incident, Lauren was not looking forward to another long flight. They played some mediocre movies though, and in the end, it wasn't as terrible as feared. Raul enjoyed the movies and did not find them mediocre.
After landing in Atlanta, the next several hours reminded Lauren that she really does still hate flying. Even though one already clears security before coming into the United States, another checkpoint is present before any connecting flights may be taken. Raul and Lauren both opted out of the body imager and received the enhanced pat down. Then they tried multiple times, without success, to get a free change to an earlier flight to St. Louis. Sadly, they were forced to wait six hours, including the extra delay to their flight, and arrived in St. Louis shortly after 8pm, 21 long hours after they had woken up in Zürich.
Raul's parents and grandmother picked them up from the airport, and they all met Emanuel and Olivia for dinner at π. Grandmother is leaving to return to Romania in the morning, so it was the last chance they had to get the family together.

Confœderatio Helvetica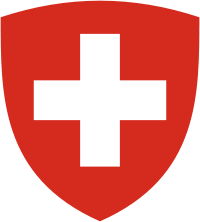 Time
Plan
Sleep in
Day 26
Sunday 10 June
St Louis
09:35
Depart Zürich on Delta flight 67, seats 25AB
Duration: 10h 30m, Total: 16h 2m
Aircraft: Boeing 767-300
14:05
Arrive Atlanta
17:59
Depart Atlanta on Delta flight 1834, seats 17DE
Duration: 1h 54m
Aircraft: MD-88
18:53
Arrive St Louis